My name is Kevin Brennan. I have been a hardware/software development engineer since 1975. The majority of my work has been focused on mission critical hardware and software production. A core precept of my work is reliability, redundancy, and up-time optimization through rigorous analysis and testing frameworks for hardware & software systems. 3rd party certifications/audits are routinely provided through DNV,LLoyd's, etc. for compliance certification for both hardware & software systems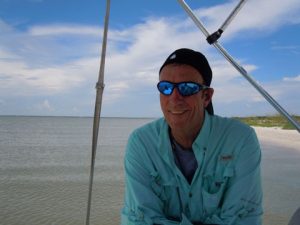 I provide services to the Industrial, Petrochemical, Medical, Nuclear, Subsea, and Defense industries. My current work has been focused on real-time redundant mission control of subsea Oil & Gas assets, SIL 2-3 safety implementations, ISO standard 13628-6,7,8 compliance, API 17G
Software expertise with C, C++, C#, objC, Swift, Labview, LabWindows, Python, Go, Bash, Powershell, SQL, Java, Javascript, Frameworks (Angular, React), Mobile Development (iOS Native, React Native, Ionic PWA), Web Development
Hardware engineering disciplines (Mechanical, Structural, Thermodynamics, Electrical, Electronics, Control, Power, Reliability, Quality, Cost)
CAD/CAE/2D-3D Modelling expertise (AutoCad, SolidEdge, SolidWorks, OrCad, Eagle, Altium, DipTrace, Pads, Orcaflex, Altera FPGA, Synopsis, Cadence,XiLinx).
I've worked overseas for a large part of my career, from the frigid waters of the North Sea to the jungles of Brazil.
In my free time (what's that ?) I hunt with my yellow lab Lucy, work on this stupid blog, and hang with my best friend Bonnie, who I somehow talked into marrying me.